Registration for 2023 is OPEN!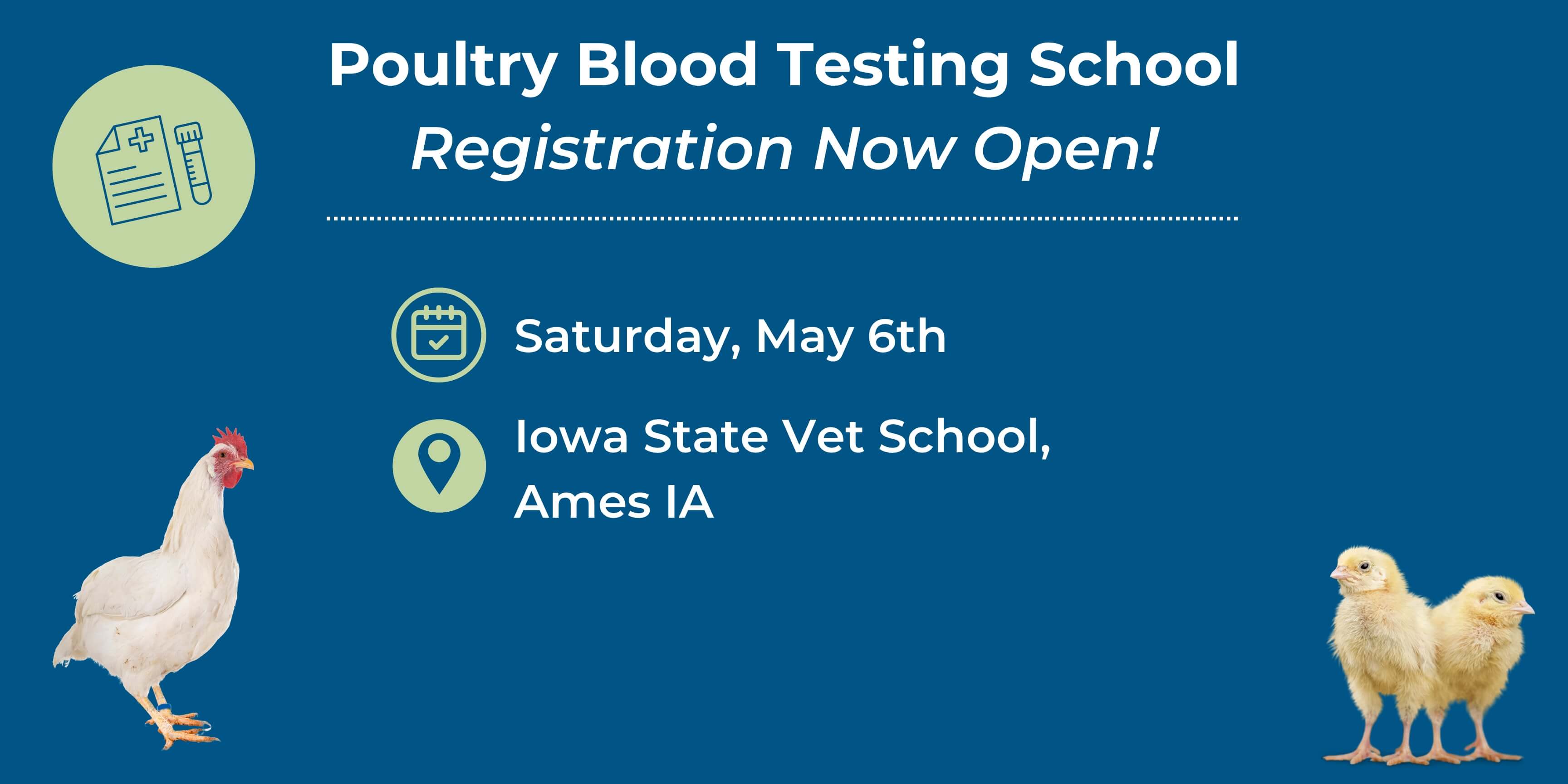 Poultry Blood Testing School - Saturday May 6th, 2023

Registration for the in-person blood testing school is open and scheduled for Saturday, May 6th. This in-person course is required for new testers to become certified to Blood test for Pullorum Typhoid in Iowa.
 Sign up for the in-person class here: https://rb.gy/djcwt8.

Poultry Blood Testing School *Online Recertification* - April 3rd through June 2, 2023

This online recertification course is for PT Testers who have been certified at least once before. If you have not been previously certified as a poultry blood tester you MUST take the in-person course offered on May 6th, in Ames, IA. Registration for that course can be found above.
The first round of tests will be sent on April 3rd. Registration and testing is open through June, 2nd 2023. All tests must be fully completed and submitted by June 2, 2023 or you will lose your certification.
Sign up for the class here: https://tinyurl.com/yvb56r2u.
***You must be 18 years or older to complete the USDA 9-2 testing forms. Youth poultry enthusiasts are encouraged to take this course with an adult sponsor.
Please contact Elycia Ahl with any questions at (515) 727-4701 ext. 100 or via email at elycia@iowapoultry.com.